Yesterday I ran into trouble while trying to install Windows XP on an old computer. The problem? Well I didn't have a CD ROM drive on that computer and the only way to install was to use a bootable USB. I tried several well-known software tools available on the internet but somehow they didn't work. May be because Windows XP was not designed to be USB bootable.
Finally I came across this amazing tool called rufus and it did it. The only other thing it needed was the ISO for Windows XP.
If you also want to make a Bootable Win XP USB, follow these steps: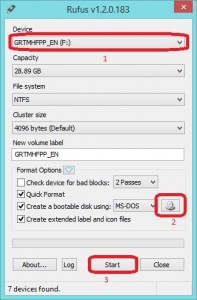 Launch Rufus.
Select your device from the drop down list.
Click on the little CD Drive button and select the ISO file you want to use (Windows XP image)
Hit Start button and off it goes.
Create Bootable USB Win XP
And you have your bootable Windows XP USB as simple as that.